Properties



Royal Palm Villa
Isles Bay Plantation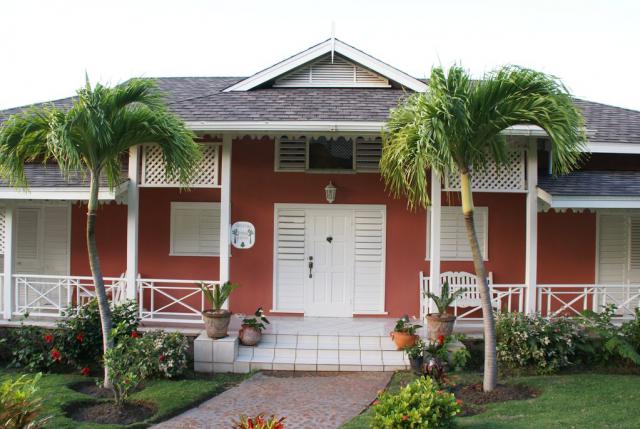 Amazing views of the volcano and the Caribbean Sea.
Beautiful 4 bedroom and 4 bathroom, 2 car garage, very well maintained and well furnished, over-size swimming pool overlooking Old Road Bay.

The property is set in approximately three quarters of an acre of landscaped grounds filled with flowering trees, fruit trees and royal palms exclusive Isles Bay Plantation on the sought after western coast of Montserrat.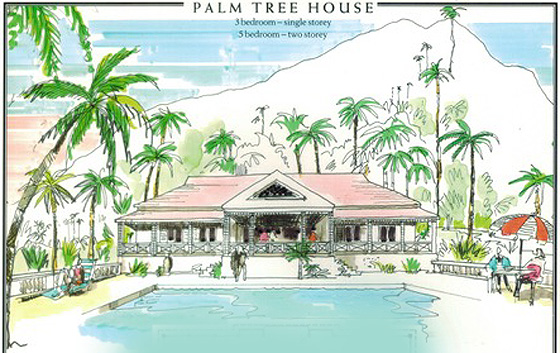 The location offers stunning views of Montserrat's awe-inspiring volcano and the shimmering blues of the Caribbean Sea.

The interior offers 1,920 square feet of living space. The main entrance opens into a spacious living room with double height ceiling. To one side is a good sized kitchen equipped with new kitchen cooktop and appliances such as a new microwave.

There are 3 king size bedrooms in the main house, all of which include ensuite bathrooms.

Retractable doors to the rear lead out to a shaded outdoor dining area with a few steps leading down a large, newly re-designed swimming pool surrounded by plenty of space to sit or lounge in the sunshine.

The pool and deck spans 3,500 square feet in total and includes a pool-side gazebo – the perfect spot for cooling drinks in the afternoon or cocktails at sunset while enjoying the beautiful views which are unique to Montserrat.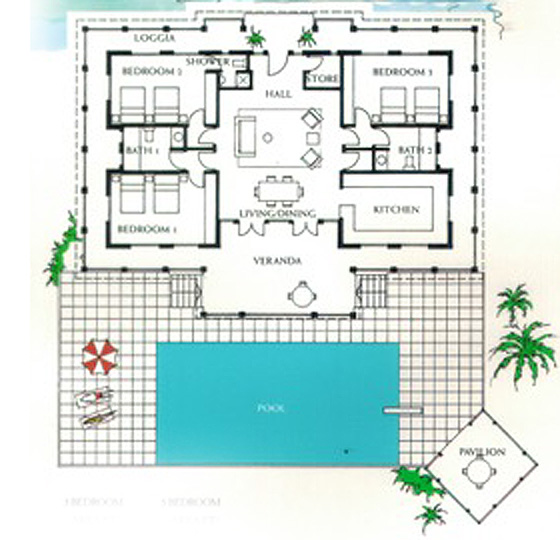 The property includes a 520 square foot TV/games room located in a separate room detached from the main house which can be accessed directly from the pool area.

The TV/games room features a big screen TV, wet bar, refrigerator, dining and lounging furniture.

In addition the property includes a 1 bedroom guest/staff bedroom on the lower level of the property.

This bedroom has its own ensuite bathroom.

The property also includes a 2 car garage and separate laundry and pool equipment room.

Originally built in 1995, the property was improved with a new roof in 2012/2013 and has been recently upgraded further with a new swimming pool, exterior tiles, interior paint and septic system.

The villa is offered fully furnished, together with a 4-door Suzuki Grand Vitara in excellent condition.

Situated in Old Town, the villa is ideally located within easy reach of the beach, local sights and popular restaurants such as Olveston House (which is just a 5 minute walk away).


Property Features: Controlled Entry, Swimming Pool, View, Secluded, Ocean View, Beach View, Garage
| | | | | | |
| --- | --- | --- | --- | --- | --- |
| PROPERTY TYPE | PRICE | BEDS | BATHS | BUILDING | PROPERTY |
| N/A | $895,000.00 | N/A | N/A | 3,500 | N/A |
The above information is secured from sources assumed reliable but not guaranteed. All information on this website, including property, is subject to prior sale, price changes, correction or withdrawal.
MORTGAGE CALCULATOR
BACK TO LISTINGS
START A NEW SEARCH
Whether you are looking to buy, rent or list your property on Montserrat Villas, or simply want to give us feedback, we want to hear from you!
info (at)montserratvillas (dot) com


Montserrat Villas • Tel: 416-258-6268

Properties | Pricing | Gallery | Management | Montserrat | Testimonials
Advertising | Reservation | Contact | Home