Properties



Vista De Redonda
Isles Bay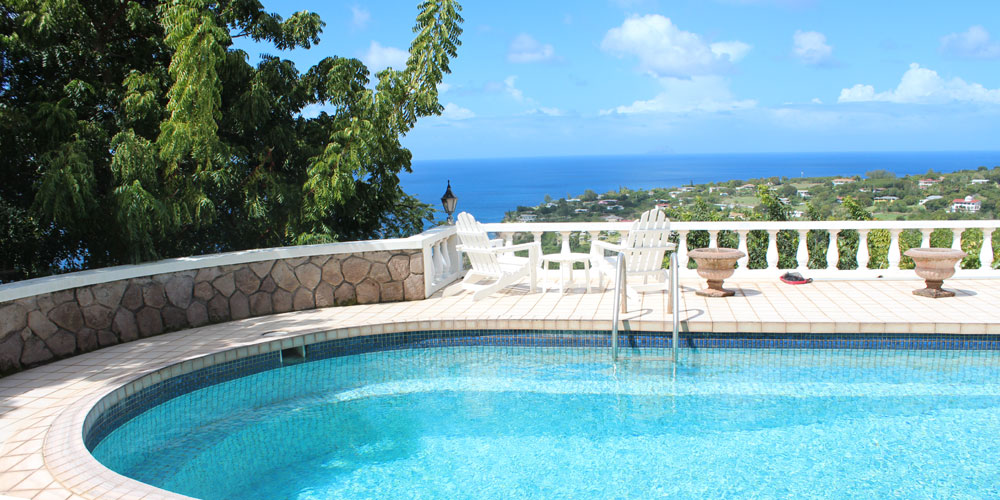 Private 4 bedroom + 4 bath villa offers lots of space, privacy and amazing view!
Vista de Redonda offers the best view on Montserrat, including the ocean, mountains, and as it's name indicates, a clear view of Redonda, as well as the island of Nevis on clear days.

Located on the top of isles Bay Isles, this villa was once the home away from home to many very famous recording artists and musicians of the time, such as Elton John!

MOTIVATED VENDORS. OWNER FINANCING AVAILABLE. NO REASONABLE OFFER WILL BE REFUSED. LIVE THE CARIBBEAN DREAM!

With over 3000 sq. ft of covered living area, this villa offers ample room to move around and be inspired by all Montserrat has to offer! The large living room and dining room area opens up to a large covered exterior patio with spectacular views and sounds of the Caribbean sea below. Peace, tranquility, and calm awaits you at Vista. Isles Bay beach is only 15 minutes walk.

Available for rent on a weekly, or monthly basis, as a private one (1) bedroom, or as a private three (3) bedroom villa, each room with a plush king size bed and private en-suite bathroom.

The master bedroom has a private balcony overlooking the pool deck as well as ocean. The other bedrooms are privately located in the other wing of the villa, offering lots of privacy for two families, or families with children.


December - March
1 week ... US $1,250/wk
3+ weeks ... US $1,050/wk

April - November
1 week ... US $950/wk
3+ weeks ... US $750/wk

Monthly Rental
3+ months ... US $2,450/mth+utilities*
12+ months ... US $1,550/mth+utilities*

Weekly pricing includes utilities and maintenance fees.
Pricing is for the whole private villa with use of one (1) bedroom only. Use of additional bedrooms available at only $350/wk each additional room.
Pricing does not include 7% taxes or security deposit.
Maid service of US$50/day is not included (minimum required once per week).
* utilities deposit required. 3+ month renters are responsible for gas, electrical and water usage, as well as pool maintenance and chlorine.
Property Features: Hilltop, Swimming Pool, View, Secluded, Ocean View, Beach View, Private
PROPERTY TYPE

PRICE

BEDS

BATHS

BUILDING

PROPERTY

House

$450,000.00
$750.00/wk


4

4

3000 sq ft

.94 acre
The above information is secured from sources assumed reliable but not guaranteed. All information on this website, including property, is subject to prior sale, price changes, correction or withdrawal.
MORTGAGE CALCULATOR
BACK TO LISTINGS
START A NEW SEARCH
Whether you are looking to buy, rent or list your property with us, or just want to give us feedback on our website, we want to hear from you!
info (at)montserratvillas (dot) com


Montserrat Villas • Tel: 416-258-6268 / 664-496-0572 • Cell: 664-496-4050

Properties | Gallery | Management | Montserrat | Testimonials
Contact | Home